Parker Arizona. Water Recreation Paradise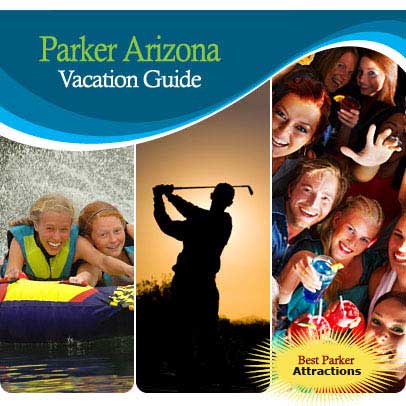 Parker AZ. Hotels, Resorts, Rentals and Real Estate
The Parker Strip in Parker Arizona. A 16-mile water lover's paradise on the Colorado River between Arizona and California. Created between Parker Dam, the world's deepest dam and Headgate Rock Dam, this boating capital of the Southwest offers as much water fun as you can handle. Jet ski, water skiing, canoeing, camping and great fishing. And when you get hungry, just pull-up to the many waterfront establishments.
Parker Arizona is down river from Lake Havasu City and about 160 miles west of Phoenix. Nearby Parker is River Island State Park which conveniently provides campsites, picnic areas and boat launches.
Fine accommodations are available in Parker including hotels, motels, riverfront resorts and RV parks. We recommend our Best Choice Parker area connections to services that will make your visit more enjoyable. If you're interested in Parker Arizona real estate visit our advertiser agents.
Along The Colorado River