Getting To Greer Arizona
Greer, Arizona is located about 220 miles northeast of the Phoenix area and about 240 miles northeast of Tucson. Surprisingly to most, Greer, AZ is only 220 miles southwest of Albuquerque. Greer is about a 30-45 minute drive from its White Mountains sister towns of Show Low and Pinetop-Lakeside.
Map Location Within The White Mountains Region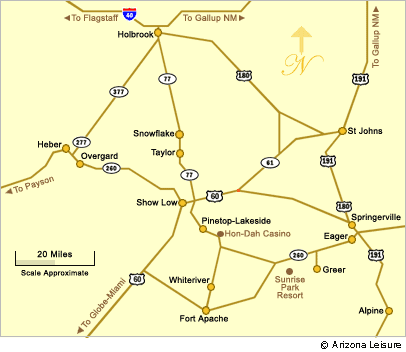 Google Map of Greer AZ
Directions From Phoenix Area
From Phoenix and Scottsdale. Take Shea Boulevard east towards Fountain Hills. Left (Northeast) on Beeline Highway (Highway 87). Continue on Highway 87 to Payson, Arzona.
From Payson. East on Arizona Highway 360 to Show Low, Arizona.
From Show Low. North on Deuce of Clubs Road. Turn right (East) onto White Mountain Blvd/AZ Highway 260 to Pinetop/Lakeside.
From Pinetop Lakside. Continue past Hon-Dah Casino, past turn-off to Sunrise Ski Park. Turn right (South) on Highway 373 which is the Greer turnoff. Continue about 3-5 miles to the Greer area.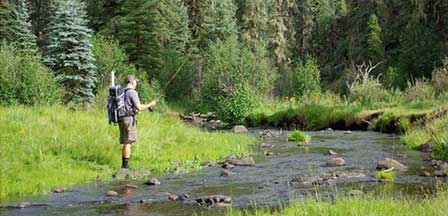 Benny Creek RV Campground
Greer Weather Info
Greer RV Campgrounds
Greer RV Parks
Greer Bed & Breakfasts
Greer No Longer A Secret
How To Get To Greer Arizona
Rolf Hoyer RV Campground
Winn RV Campground
Beautiful White Mountains In Arizona