Map Directions To Prescott, Arizona
We show you exactly how to get to Prescott, Arizona. The distance from both Phoenix and Flagstaff is about 98 miles depending upon origination point. Sedona, AZ is about 67 miles. Prescott is the perfect gateway to many attractions in Northern Arizona including the Grand Canyon South Rim, amazing Oak Creek Canyon and the Red Rocks of Sedona AZ.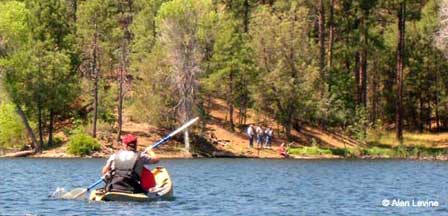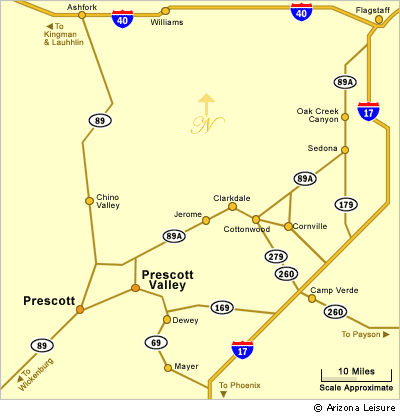 View Larger Map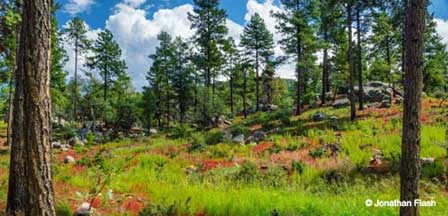 How To Get To Prescott
From Phoenix and Scottsdale. Prescott is located about 100 miles north of Phoenix and Scottsdale, AZ. Take Interstate 17 (Black Canyon Highway) North. Exit West on Highway 69 at Cordes Junction. Drive through Mayer, Dewey and Prescott Valley into to Prescott. You will also pass near Lynx Lake.
To help plan your visit, see our Prescott Average Temperature Chart.
Mileage and Distance Guide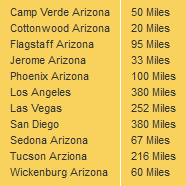 In The Pines Around Prescott