Amazing Scottsdale Arizona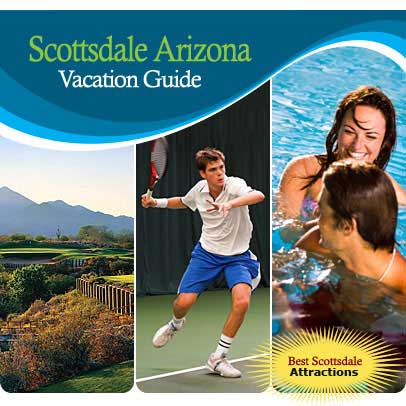 It's All Right Here In Scottsdale. Resorts, Restaurants, Golf and Adventure
Indulge yourself in Scottsdale Arizona. A one-of-a-kind vacation pleasure. It's a place to refresh, fill the senses and to test your adventurous side. Just imagine any desire and when the sun rises, it all comes to life. Scottsdale AZ is simply gorgeous, worldclass and passionate. Its purpose is to entertain you. Southwestern style.
When it comes to golf, the Scottsdale area has no rival. Names like Troon, the Boulders, Grayhawk and Legend Trail come quickly to mind. Many of the highest ranked golf courses in the world are right here in Greater Scottsdale. Perhaps it's the beauty of the lush green against Sonoran Desert charm. Maybe it's the 300 days annually of sky blue sunshine. Whatever the attraction, Scottsdale is a golf paradise that beckons visitors from around the world.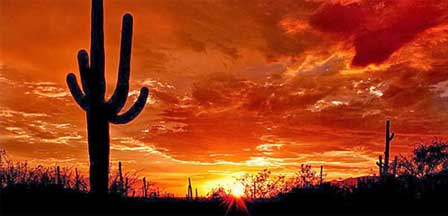 Adventurous recreation in and around Scottsdale AZ. Hot air balloon in quiet solitude where panoramic views are even more spectacular than below. Play pickleball on indoor or outdoor courts. Float the shimmering Salt River and its soft rapids. Bike the Sonoran Desert trails, water ski Saguaro Lake and glide the skies. Jeep tour into nature and ancient Indian history. The tour up Apache Trail is amazing and once was described by President Theodore Roosevelt as the best scenic view of nature in America. And if you enjoy gaming excitement, several local casinos offer Las Vegas style gambling and entertainment. In Scottsdale there's always a new way to enjoy Arizona pleasure.
Scottsdale resorts love to pamper. Rest, renew and indulge amidst southwestern luxury. Spacious accommodations framed and blended with Sonoran Desert mountain preserves. Views with seemingly no end. Gigantic pools against sunsets like no other. When it comes to resorts, Scottsdale offers the exquisite. Just choose your style, relax and refresh mind, body and soul. That's the signature of Scottsdale resorts.
When the shopping urge strikes, head to Scottsdale. Shopping is worldclass and abundant. Discover more than 125 famous art galleries where you'll be amazed with the finest paintings, sculptures and unique creations. The boutiques along 5th Avenue in downtown Scottsdale will entertain your urge for hours. Big and little store shopping can be enjoyed at Scottsdale Fashion Square with its endless shops and delightful restaurants. For the unique experience try the Bogotá of Scottsdale designed with Old Italian flavor. Or the Pedregal Festival Market Place fashioned after Old Morocco.
At sunrise, relaxing recreation in Scottsdale begins. Hike the tranquility and experience mountain and desert views. The stately Saguaro, gigantic boulders of natural granite and springtime cactus blooms. Ride the trails, see the sights, experience the culture, golf in the fresh air or simply lounge by the pool and soak-in the sunshine and the quiet pleasure Scottsdale has to offer.
At night Scottsdale really shines. Award-winning famous restaurants will tantalize your palette. A hayride to a cowboy cookout where you can gaze at the stars. Perhaps the theatre or a concert. A stroll in downtown Scottsdale. Nightlife and clubbing abounds with dancing and romantic adventure. And there's NFL, Major League Baseball and the annual New Year's Fiesta Bowl for the sports enthusiast.
That's the beauty of Scottsdale Arizona. Destination for those that expect the best the world has to offer. So much to do and see. So much vacation pleasure to enjoy and appreciate. Experience Scottsdale, the travel treasure of the Southwest.
Related Scottsdale Interest
Scottsdale Arizona
Scottsdale Bed & Breakfasts
Scottsdale Boat Tours
Scottsdale Dude Ranches
Scottsdale Events & Festivals
Scottsdale Horseback Riding
Scottsdale Map
Metro Phoenix