Tucson Arizona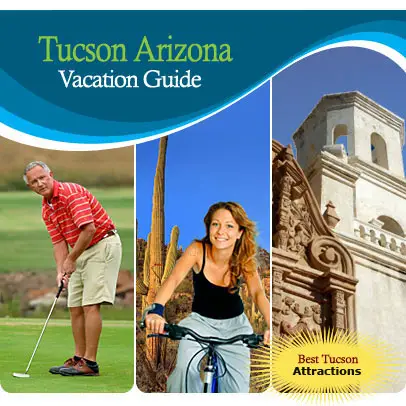 Where City Slickers Mingle With Real Cowboys
No crowded urban landscape here. Tucson is only about wide-open beautiful spaces quietly nestled in the colorful Sonoran Desert surrounded by different mountain ranges each offering unique experience while equally sharing worldclass views. Famous for its giant Saguaro with striking elegant blooms, Tucson is a haven that attracts hikers and outdoor enthusiasts from all over the world. Surprising to many, the Tucson area is ranked among the five best bird watching locations in America.
And when the mood beckons, take the scenic drive to the top of Mount Lemon in the majestic Santa Catalina Mountains. Cool pine forests, changing seasons, spectacular views and yes. winter snowfall that offers downhill skiing and bountiful winter recreation.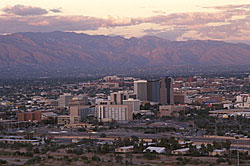 © Susan E. Degginger
When you crave culture, slick yourself up and enjoy the Tucson Symphony or its Opera Company. There's an abundance of art, botanical and historical museums. Within very short driving distance, you can envelop yourself into ancient history and the rough and tough days of the old west. Tombstone Arizona is nearby; where you can walk the same path of the famous Gunfight at the OK Corral. Take a short drive to Colossal Cave and hike into the depths where the prehistoric Indian Tribes sought shelter amidst formations that took millions of years for nature to create. Just outside Tucson Arizona lies the "White Dove of the Desert" known as San Xavier del Bac which was built by Spanish missionaries and the Tohono O'odham Indians whom the mission served.
Just down the freeway from Tucson is the Mexico border city of Nogales Sonora where you'll enjoy the flavor of Old Mexico and adventurous cultural shopping. Drive a bit deeper into Mexico and discover even more native charm and some of the most beautiful beaches in the world with crystal clear blue waters and endless vacation fun.
You can see why Tucson Arizona is becoming the capital of award-winning golf resorts and spas where returning vacationers keep discovering new beauty and getaway attractions. From five star full-service hotels to budget-minded motels, Tucson offers fine accommodations that will make travel to Tucson immensely enjoyable.
With over 300 days of annual sunshine and clear blue skies, its always tee-time in Tucson AZ. Gorgeous golf courses ranked among the world's best are ready whenever you are. That's why so many avid golfers and business travelers enjoy the golf getaway packages that Tucson has to offer. Pickleball is also a popular sport for locals and visitors alike.
For history buffs , Tucson Arizona is the goldmine of ancient history. In fact, Tucson AZ is one of the oldest continually inhabited areas in America with archeological discoveries dating back to 800 BC when prehistoric Indian Tribes roamed the Tucson area. The name "Tucson" actually derives from the Tohono O'odham Indian word of "Stjukshon" (pronounced chuk-son ) which means "springs at the foot of black mountain" . Through the history of Spanish Conquistadors, missionaries and other European settlers, its name evolved as "Tucson" .
No doubt, just one vacation to Tucson and you'll fall in love with the many lifestyle pleasures that Tucson AZ has to offer. If you decide to live in Tucson, you'll find it offers some of the most attractive and affordable real estate in the country. Tucson offers a style of living and a vacation personality like no other city.
You'll find everything worth experiencing right here in Tucson Arizona.
Try it on. You'll love the way it fits.
Related Tucson Interest
Tucson Arizona
Colossal Cave Arizona
Kartchner Caverns Animal Life
Kartchner Caverns Map
Kartchner Caverns
Kartchner Caverns Formation-Creation
Saguaro National Park
San Xavier Del Bac Mission Map
San Xavier Del Bac Mission
Tucson Area Map
Tucson Arizona
Tucson Bed & Breakfasts
Tucson Jeep & Hummer Tours
Tucson Pictures
Tucson Sightseeing Tours
Tucson Weather Info
Southern Arizona Destinations