White Mountains Distance Guide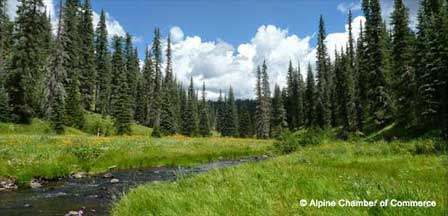 The following mileages show driving miles from various towns and cities to Show Low, Arizona which is considered the gateway to Arizona White Mountains area towns. Miles shown are approximate depending upon specific departure and arrival points.
Miles From White Mountains Area Towns To Show Low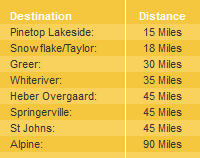 Miles From Arizona Cities To Show Low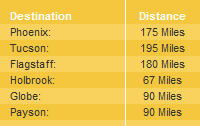 Convenient Hotels and Hotels in the White Mountains
Choose hotels and motels that fit your style and budget in the White Mountains are including hotels in Show Low, and Pinetop Lakeside. Also consider White Mountain area bed and breakfast inns, cabins and lodges, and RV parks and campgrounds.
White Mountains
White Mountains Distance Guide
White Mountains Dude Ranches
White Mountains Trail System
Beautiful White Mountains In Arizona