As the newest marina on Lake Powell, Antelope Point Resort and Marina brings a new dimension, convenience, and upscale services to boaters and vacationers that love big lake adventure and recreation. Antelope Point is located on the main channel of Lake Powell on the southern side of the lake in Arizona.
Antelope Point Marina is just a few minutes boat ride from Glen Canyon Dam and a 7-mile drive from Page, Arizona and just east of Wahweap Marina. Like all Lake Powell Marinas, it is administered by the National Park Service, and owned and operated by Antelope Point Holdings LLC, an authorized concessionaire. Forever Resorts is also a concessionaire.
Located within the Navajo Reservation, the resort-marina was uniquely designed and engineered with Native American influence. Marina Village pays homage to Native American culture. It is southwestern in every respect.
Amenities, Recreation and Adventure
The Point is the perfect venue destination at Lake Powell whether it's a one-day getaway or a multiple-week family vacation. There is so much water recreation to experience at one location. From boat rentals to lake tours and excursions. House boats to power ski boats, kayaks and and paddle boards. Jet-skis to water tubes and water toys. Test your water-boarding skills at its specialized water park.
Getting To Antelope Resort and Marina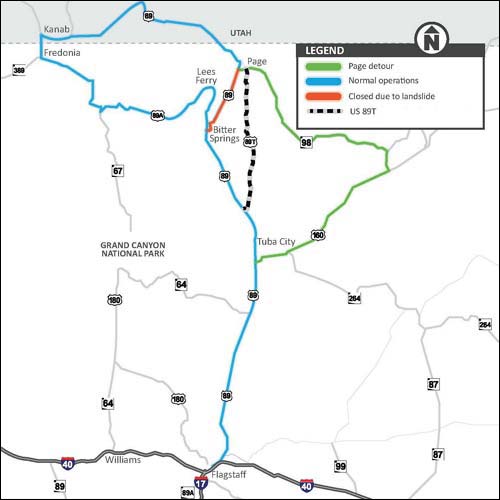 From Phoenix: Take I-17 through Flagstaff, AZ. On the North side of Flagstaff, travel on Highway 89 North. Continue on 89 North to signs for the newly paved 89T to Page. At highway 98 turn right/east and travel approximately 2 miles to the Antelope Point Marina turn-off. Distance from Phoenix to Flagstaff is about 135 to 150 miles. From Flagstaff to Page, Arizona is about 135 miles. Total distance from Phoenix to the marina is about 270-285 miles.
From Page, AZ Airport. Take Coppermine Road south for 1.4 miles and turn left at State Route 98. Travel east toward the power plant for 2.1 miles. Turn left at N22B and travel 4.5 miles. Antelope Point Marina is just ahead on your right.
GPS Latitude. 36° 57.8400'
GPS Longitude. -111° -25.8600'
Antelope Point Website
Antelope Point Photos
Related Information and Attractions
Lake Powell
Page Arizona
Glen Canyon Dam
Glen Canyon Dam Overlook
Average Temperatures and Weather
Antelope Canyon
Horseshoe Bend
Lees Ferry
Grand Canyon East Entrance