Right to the point. Watch the video. Imagine the adrenalin experience.
The flight that lands at the top of Tower Butte in Page, Arizona at Lake Powell is one of the most exciting helicopter rides that Arizona has to offer. This new helicopter tour by Papillion Aerial Sightseeing Company is a 20-30 minute flight and tour that originates at the Page, Arizona Airport in a state-of-the-art Ecostar Helicopter.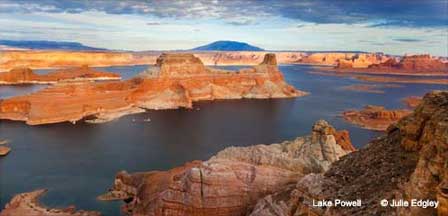 Guests will see the depths of Glen Canyon, Lake Powell, Horseshoe Bend, Glen Canyon Dam and even Grand Staircase from high above before you gently land at the very top of Tower Butte which rises to 5,000 feet above sea level. You will literally feel you've reached the top of the earth.
This will probably be the most exhilarating helicopter ride of your life. From the top of Tower Butte, you will have 360 degree breathtaking views of some of the most natural landscape in the country. This includes panoramas of massive Lake Powell, the second largest man-made lake in America that is over 180 miles long and has almost 2,000 miles of shoreline.
After relishing the incredible views, your scenic small-group helicopter tour ends with a return ride back to the Page, Arizona Airport. Don't forget your camera. You will definitely want to capture images of the most incredible helicopter ride you will likely ever experience.
Contact Papillion Tours for reservations.
Relevant Information
Average Temperatures in Page, Arizona
How To Get To Page, Arizona
Lake Powell
Horseshoe Bend
Lake Powell Boat Tours and Cruises