Hannagan RV Campground And Tent Camping
There are only 8 single unit campsites at Hannagan Campground and it permits both RV camping and tent camping. RVs and trailers are limited to a maximum of 16 feet long and there are no hookups. a campground host is onsite from May through September.
Reservations are not accepted, it is first-com, first-serve. Picnic tables and vault toilets are provided. Pets are permitted on leash. Hannagan is close to primitive and wilderness areas and at an elevation of 9,100 feet, it is one of the highest campgrounds in Arizona.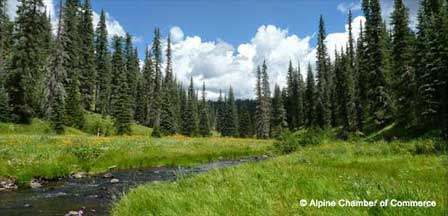 This is lush high mountain forested country and its high altitude it will very cool even during the peak of summer. During the winter the area is generally heavily covered with snow. The best season is June through September. There are no camping fees, but donations are appreciated.
Directions On Getting To Hannagan Campground
From Alpine. Drive 22 miles south on US Highway 191 past Hannagan Meadow Resort to Hannagan Campground on the west (right).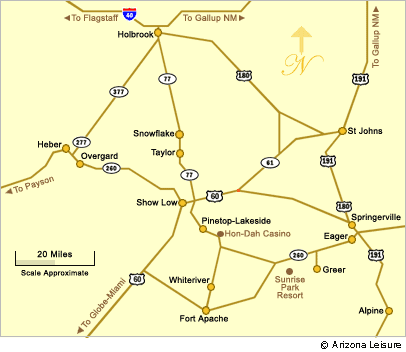 More Campground Information
Always check road conditions and changes in guidelines.
Alpine Ranger District
(928) 339-5000
Related Alpine Interest
Alpine Arizona
Alpine Arizona Cabins
Alpine Arizona RV Parks
Alpine Arizona Weather
Alpine Arizona Bed & Breakfast
Hannagan RV Campground
Josh Ranch Alpine Arizona
Sprucedale Guest Ranch Alpine
Beautiful White Mountains In Arizona