Pinetop Lakeside Arizona RV Parks
Located in the White Mountains of Arizona, Pinetop RV Parks and Resorts are the perfect lodging option. RV parks in Pinetop Lakeside are the ideal way to camp without roughing it. Pinetop Lakeside is a premier destination in all seasons.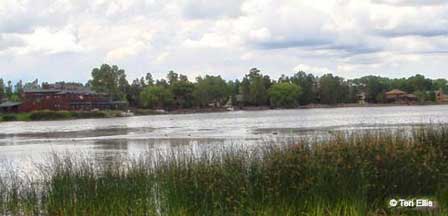 As a hub to the White Mountains region, Pinetop Lakeside features access to a wide variety of streams, mountain lakes, and hiking trails. Whether enjoying the cool pine-scented summer air, the brilliant colors of autumn or the abundance of winter snow recreation, the comforts of your RV, make the perfect home base to enjoy outdoor adventure.
RV Parks and RV Resorts in Pinetop Lakeside
---
K-Bar RV Park & Resort
300 North 16th Avenue
Show Low, Arizona 85901
928-537-2886
---
Venture In RV Resort
270 North Clark Road
Show Low, AZ 85091
928-537-4443
---
Show Low Campground
5800 Show Low Lake Road
Pinetop-Lakeside, 85929
888-537-7762
---
Rainbow Forest RV Park
3720 Rainbow Lake Drive
928-368-5286
---
Arizona High Country RV Campground
5064 Sawmill Road
Clay Springs, Arizona 85923
928-739-4383
---
Walter's Mountain Crest RV Resort
4800 South 28th Street
Show Low, Arizona
928-537-4611
---
Rim Crest RV Resort
6886 Forest Avenue
Pinetop-Lakeside 85929
928-537-4660
---
Ponderosa RV Resort
1664 Ponderosa Lane
Lakeside, AZ 85929
928-368-6989
---
Related Pinetop-Lakeside Interest
Pinetop/Lakeside
Average Temps-Weather Pinetop Lakeside
Pinetop Lakeside Bed & Breakfasts
Pinetop Lakeside Map & Directions
Pinetop Lakeside RV Campgrounds
Pinetop Lakeside RV Parks
Beautiful White Mountains In Arizona