Dressing For Flagstaff's Weather
At a 7,000 foot elevation combined with relatively low humidity, the weather is generally ideal during the spring, summer and early fall. Temperatures will drop dramatically during late fall and winters can become quite cold with periods of heavy snow. One of Flagstaff's major attractions is its weather. Spring, summer and autumn are ideal for outdoor adventures including hiking, biking, camping, fishing and golfing. The cold winter snow brings perfect snow-skiing, cross-country skiing and snow-sledding conditions.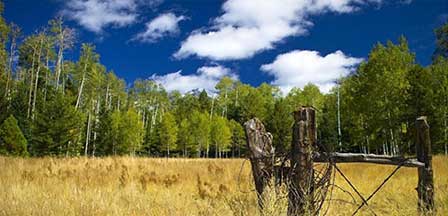 Flagstaff AZ is a place where vacationers go to get away from the hectic city life. It's a place to relax, be yourself and dress for your own comfort. Unless you are here on business, leave the tie and black shiny shoes at home. Shorts and informal dress are acceptable and expected at even the most upscale restaurants. And if not, well why bother.
See our Flagstaff Weather and Climate page for monthly averages of temperature, rainfall, and snowfall as well as sunrise and sunset times. No matter what time of the year you vacation to Flagstaff, dressing in layers depending upon the season, will enhance the experience. Always be prepared with rain gear.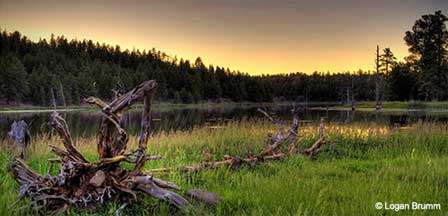 Late March, April & Early May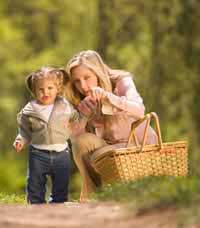 This is the "Spring Period". Generally the daytime high temperatures will run from about 50 to 65 degrees F with the coldest night time temperatures running from about 25 to 35 degrees F. This period generally delivers the most clear and sunny skies. Expect cool refreshing days and crisp cooler nights.
May Through August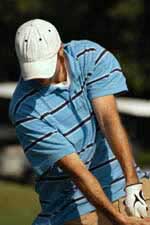 The Summer Period is ideal. Day time high temperatures will run from the mid 60s during May, to the high 70s during June. Generally, July and August brings highest average temperatures of low to high 80s and sometimes may reach the low 90s. Nightly low temperatures can run between 40 and 50 degrees F. Afternoon thunderstorms and rain showers can be heaviest during August and early September. Shorts and short sleeved shirts are generally comfortable during the day with long pants and a light wind breaker at night.
September and October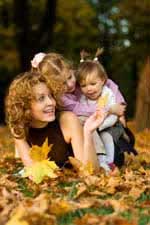 During early Fall, day time temperatures still run between the high 60s to mid 70s with progressively cooler evenings and nights. The nights during October can become a bit chilly. It's not unusual for temperatures to drop below freezing in late fall. If you are outdoors at night, at minimum, a windbreaker is necessary.
Late October Through November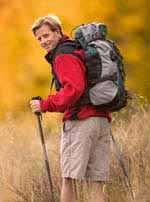 Day time highs drop to the low 60s to low 50s with night time temperatures in the high 20s to low 30s. This late Fall period can be uncomfortably cold. It begins to become to cool for golf, but hiking can still be enjoyable with warmer dress. Heavier coats and jackets are recommended outdoors at night.
December To Early March
It's cold in the winter but snowfall brings the snow-skiing and snow-sledding enthusiasts to Flagstaff. Read about the Arizona Snowbowl and Wing Mountain Snow Play. To enjoy Flagstaff's winter playland, be prepared with warm clothes. heavy winter jackets, gloves, boots and heavy socks. If you plan on skiing or playing in the snow, dress accordingly.
Flagstaff High Country