Fishing Near Apache Junction, Arizona
The Town of Apache Junction, AZ is located in far East Valley of Greater Phoenix. The nearest fishing lakes in order of shortest distances are Canyon Lake and Apache Lake which are located along the Apache Trail. Saguaro Lake can be accessed via Beeline Highway and Bartlett Lake is just northeast of Carefree, Arizona.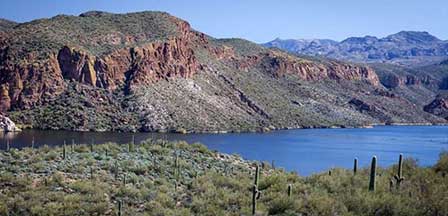 Although there are other varieties of fish, the primary fishing targets on these lakes are largemouth bass, catfish, smallmouth bass, and crappie. Although fish can be caught from shore, trophy-catches generally needs a boat to get to the active fishing spots.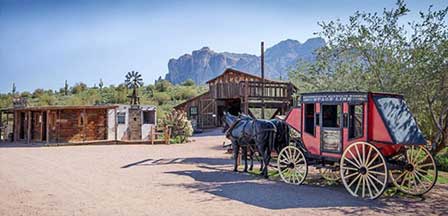 Related Apache Junction Interest
Apache Junction Arizona
Apache Trail
Apache Junction Horseback Riding
Apache Junction Map
Apache Junction Renaissance Festival
Apache Junction Weather Info
Fishing Near Apache Junction
Goldfield Ghost Town
Lost Dutchman Mine
Lost Dutchman State Park
Superstition Mountain
Apache Junction Chamber
More Information
Other Phoenix Area Fishing Lakes
How To Catch Bass in All Seasons
Best Fishing Gear: Cabelas