RV and Tent Camping in Greer
If you're traveling to Greer, Arizona in an RV, Motor Home or pulling a camper trailer, it is more more fun and much cheaper to stay in an RV Campground. Experiencing the pristine outdoors in the high elevation mountain forests is an outdoor enthusiast's dream. Particularly in the magnificent beauty of Greer, Arizona and its surrounding forests near lakes, streams and the Little Colorado River.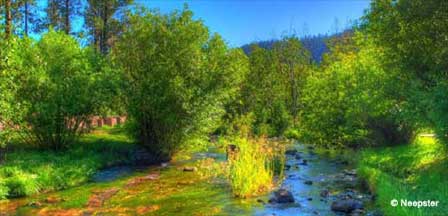 There are several RV campgrounds in and around Greer, AZ that offer both RV and tent camping. RV campers will love the pristine beauty and cool, refreshing mountain air. Fish the lakes and streams, Hike the meadows, and get up close to bounding wildlife. Gather around a fire ring. Grill your meals. Or do nothing at all while escaping the hectic city life.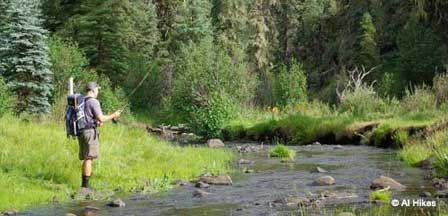 Choose your style of serenity, solitude and tranquility and enjoy the great outdoors in the comfort of your RV or camping trailer. If you do not own an RV Motorhome, consider renting one. Often it is not only more enjoyable, but less costly than staying at a Greer Arizona Cabin or crowded hotel or lodge. Also see Greer RV Parks.
Best RV Campgrounds in and Around Greer, Arizona
Rolfe C. Hoyer RV Campground
Benny Creek RV Campground
Winn RV Campground
Related Greer Interest
Benny Creek RV Campground
Greer Weather Info
Greer RV Campgrounds
Greer RV Parks
Greer Bed & Breakfasts
Greer No Longer A Secret
How To Get To Greer Arizona
Rolf Hoyer RV Campground
Winn RV Campground
Beautiful White Mountains In Arizona