Greer. No Longer A Secret.
Jump on Highway 260. Go east through Pinetop Lakeside. Turn south on Arizona 373. You will discover Greer. The heart of the Arizona White Mountains will capture your heart. This is a backcountry getaway paradise, handcrafted by nature for the outdoor enthusiast that loves a piece of tranquility with a down-home kinda convenience. Greer is a delightful all season paradise where each season brings it's own unique style of fun, adventure and beauty. Few realize that Arizona can be like this.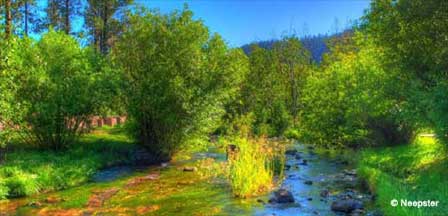 Beauty Of All Seasons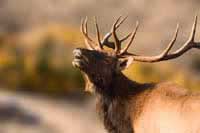 This is high country at its finest. Lush forests in the shadows of mountain peaks abound with wildlife where an elevation of 8,500 feet guarantees four gorgeous seasons. Spring delivers flowing meadows of wildflowers. Summer rewards vacationers with refreshingly comfortable temperatures. Fall becomes a burst of autumn colors. And the arrival of winter brings those fluffy white snowflakes that glisten on the pines and caps the hills and mountains. Not only do the seasons bring their own unique style of beauty but a different style of outdoor fun, recreation and adventure.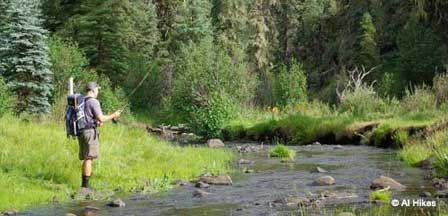 Gift Wrapped And Waiting For You
Leave the hectic pace and heat of the desert behind. Rejuvenate your mind, body and soul and return home with renewed vigor. Savor the pristine forests, the crystal lake waters. The shimmering streams of the Little Colorado River. Bountiful migrating birds and native wildlife. The crisp, refreshing mountain air. Hike the trails, fish the waters, and take a romantic stroll. Enjoy the miles and miles of cross-county ski trails right in Greer, Arizona. Ski the slopes of nearby Sunrise Park. Or just kickback by a warm, cozy fire and peer out your cabin windows and just marvel how close nature can be to the modern lodging amenities. Once you've experienced Greer AZ in Arizona's White Mountains, you will be back. Again, and again and again.
Related Greer Interest
Benny Creek RV Campground
Greer Weather Info
Greer RV Campgrounds
Greer RV Parks
Greer Bed & Breakfasts
Greer No Longer A Secret
How To Get To Greer Arizona
Rolf Hoyer RV Campground
Winn RV Campground
Has The Secret Been Discovered?
Less than 100 people are full time residents of Greer. Most either own a lodge or cabins or work in the tourist industry. They depend on tourism and are gracious hosts to the over 200,000 tourists will visit Greer just from July through September alone making summer the height of the tourist season. Many spend their time fishing one of Greer's reservoirs that are stocked with trout. Or they often wander off to nearby Big Lake, Crescent Lake or Sunrise Lake. And within walking distance of town are the forks of the Little Colorado River, one of the most lushly vegetated streams you'll ever experience. Fly-cast to your heart's content to sounds of gently rushing waters.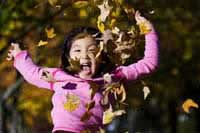 Hike the trails right in Greer without having to leave the area. Autumn will greet the hikers with changing colors as the aspen leaves cover the forests with brilliant colors that put you on notice that the beauty of winter snow will be coming soon. Snow recreation will soon explode such adventure as cross-country skiing and downhill skiing on the slopes of Sunrise Park Resort that feature 65 trails on a variety of slopes of different skill levels. The holiday feel is ever present. Build a snowman, throw some snowballs, ride a horse-drawn sleigh, go ice fishing or ice skate the frozen waters.
Directions To Greer
Greer, Arizona is about 225 miles northeast of Phoenix, about 30 miles east of Show Low and about 15 miles east of Pinetop Lakeside. From Phoenix, take Loop 202 east and Arizona 87 (Beeline Highway) northeast to Payson. Take Arizona 260 east through Show Low and Pinetop Lakeside and then turn south on Arziona 373 to Greer AZ.
Where To Stay in Greer
What's nice about Greer is that you don't need to camp to enjoy the outdoor recreation of fishing and hiking. That's because most of the best nature spots are within walking distance including the Little Colorado River. There are many resort lodges and cabins that feature the comforts of home, like the Antler Ridge which offers your choice of nine cabins that sleeps from 6 to 15 guests. Antler Ridge has a playground and three catch and release trout ponds on-property. However, if you love camping, there are several convenient campgrounds in Greer. See White Mountains Cabins for other lodges and cabins located in Greer.
Beautiful White Mountains In Arizona