Phoenix Area Dude and Guest Ranches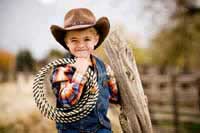 If you're seeking a true western style vacation, experience a Phoenix area dude ranch, guest ranch or a real working cattle ranch, the Valley of the Sun is the place. Get a taste of an extraordinary family vacation that combines resort-like amenities with horseback riding, trailrides and western cookouts under the stars. Arizona is the dude ranch capital of the country and those in the Phoenix, Scottsdale and Wickenburg AZ area are some of the finest.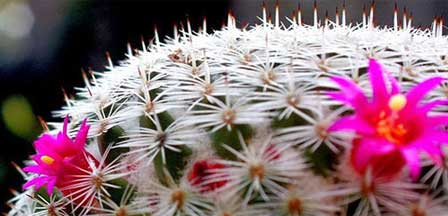 Kay El Bar Guest Ranch. Kay El Bar Guest Ranch is an affordable, and all-inclusive, authentic western dude ranch in the foothills of Arizona's Bradshaw Mountains. The informal, relaxed atmosphere and small size creates a warm and intimate environment where guests quickly become part of the family. Take in the scenery of the beautiful Sonoran desert with our guide wranglers or hike on the nearby trails. Expect the best of home cooking, whether it's a candlelit dinner in the hacienda-style dining room or a cowboy cookout under the star-studded Arizona sky. Joe and Teri Beattie, ranch owners and managers, would love to welcome you.
Saguaro Lake Ranch. Set in one of Arizona's most magnificent scenic areas, this unique resort accommodates guests in comfortable and rustic ranchettes. Enjoy horseback riding, kayaking and tubing the river.
Rancho de los Caballeros - Wickenburg AZ. Discover the romance of the wide-open range with 20,000 acres, 18 holes of golf, full-service spa and 100 horses for exploring our rugged trails.
Related Phoenix Interest
Phoenix Arizona
Camelback Mountain
Desert Botanical Garden
Greater Phoenix Map
Greater Phoenix Things To Do
Japanese Friendship Garden
Mystery Castle
Hiking Papago Park
Phoenix Area Attractions
Phoenix Area Museums
Phoenix Arts & Theatre
Phoenix Bed & Breakfasts
Phoenix Boat Rentals
Phoenix Boat Tours
Phoenix Dude Ranches
Phoenix Events & Festivals
Phoenix Fishing Guides
Phoenix Grand Canyon Tours
Phoenix Horseback Riding
Phoenix Restaurants
Phoenix To South Rim
Phoenix Weather Info
Phoenix Zoo
Piestewa Peak Hiking
Rawhide Western Town
Roosevelt Lake Map & Directions
South Mountain Park
Metro Phoenix