Phoenix Weather & Climate
Phoenix's year-round clear skies, sunshine and mild temperatures along with its abundance of recreation and great sightseeing, makes it America's Premier vacation destination. Located at an elevation of 1,117 feet, the weather is warm and usually dry. The yearly high average temperature is a very pleasant 72 degrees Fahrenheit.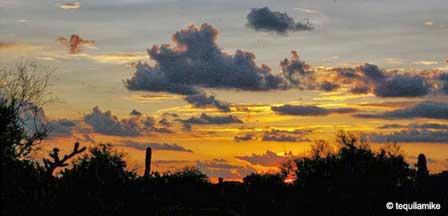 Of course it's hot during the summer months, but its low humidity makes the summer heat more comfortable. However, summer means it's water recreation time. Swimming pools, water parks, boating on the lakes, floating the Salt River and water-skiing. So, summer is bring the bikini time. Vacationers should plan for light jackets during the fall months and warmer clothing during the winter months.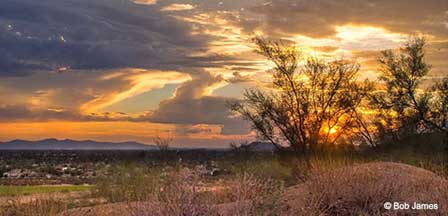 And don't forget. There are some unbelievable discount deals on Phoenix hotels and Phoenix resorts during the summer off-season.
Phoenix Temperatures, Sunrise & Sunset Times
This Phoenix climate chart shows the average monthly high and low temperatures and average rainfall as well as approximate sunrise and sunset times for each month in Phoenix, Arizona. This weather information will help you plan the best time times to travel or vacation to the Phoenix, AZ area.
Related Phoenix Interest
Phoenix Arizona
Camelback Mountain
Desert Botanical Garden
Greater Phoenix Map
Greater Phoenix Things To Do
Japanese Friendship Garden
Mystery Castle
Hiking Papago Park
Phoenix Area Attractions
Phoenix Area Museums
Phoenix Arts & Theatre
Phoenix Bed & Breakfasts
Phoenix Boat Rentals
Phoenix Boat Tours
Phoenix Dude Ranches
Phoenix Events & Festivals
Phoenix Fishing Guides
Phoenix Grand Canyon Tours
Phoenix Horseback Riding
Phoenix Restaurants
Phoenix To South Rim
Phoenix Weather Info
Phoenix Zoo
Piestewa Peak Hiking
Rawhide Western Town
Roosevelt Lake Map & Directions
South Mountain Park
Metro Phoenix