Payson Bed and Breakfast
Choosing a Bed and Breakfast in Payson, Arizona has many benefits versus staying at a crowded hotel. It's more private. More romantic. More tranquil. Bed and breakfasts cater to fewer guests and particularly couples so there are less likely to accommodate families with young children. This peace and quiet is designed for relaxing rejuvenation before returning home.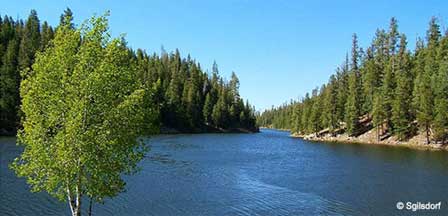 A Payson, AZ bed and breakfast is like a home away from home. Wake to the aroma fresh mountain air and a custom-prepared breakfast by your B & B hosts who are intimately knowledgeable of local attractions. They may have tea ready when you return from the days adventures. Jump into a jacuzzi. Sit by the warmth of a romantic fireplace or sit on garden patio and watch the sunset.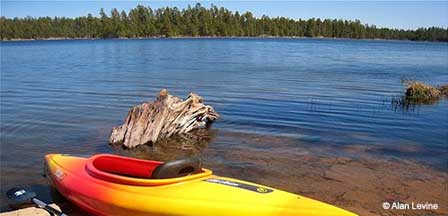 Choices of the types of Bed an Breakfasts in Payson that fit your style and budget are numerous. Perhaps an elegantly restored historic residence that has been converted to a bed and breakfast. Maybe a log cabin located deep into the forest or a cute cottage near one of the gorgeous lakes in Payson. Or a bed and breakfast close to downtown Prescott near nightlife and fine restaurants.
Popular Bed and Breakfast Inns
Falcon Crest Bed and Breakfast
1105 North Falcon Crest Drive
Payson, Arizona 85541
(928) 474-5249
Verde River Rock House
602 West Eleanor Drive
Payson, AZ 85541
(928) 472-4304
Magic Mountain Inn
602 East Highway 260
Payson, Arizona 85541
(800) 408-2442
Related Payson Interest
Payson Arizona
Aspen RV Campground
Canyon Point RV Campground
Christopher Creek
Christopher Creek RV Campground
Houston Mesa RV Campground
Mogollon RV Campground
Payson Area Map
Payson Area RV Parks
Payson Bed and Breakfasts
Payson Cabin Rentals
Payson Pictures
Payson RV Campgrounds
Payson Vacation Rentals
Rim RV Campground Payson
Sinkhole RV Campground
Spillway RV Campground
Tonto Natural Bridge Park
Strawberry Arizona
Weather In Payson
Beautiful White Mountains In Arizona