Payson Arizona Map Directions of How To Get To Payson
Payson is located about 90 miles northeast of Phoenix and about the same distance from Flagstaff, Arizona. At an elevation of 5,000 feet with thick forests and cool, refreshing temperatures, Payson is one of Arizona's favorite getaway spots. It is also a gateway to the high mountains of the Mogollon Rim.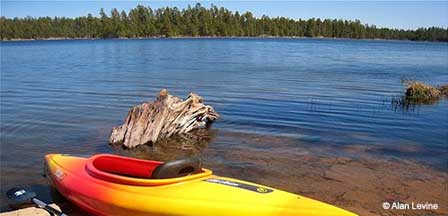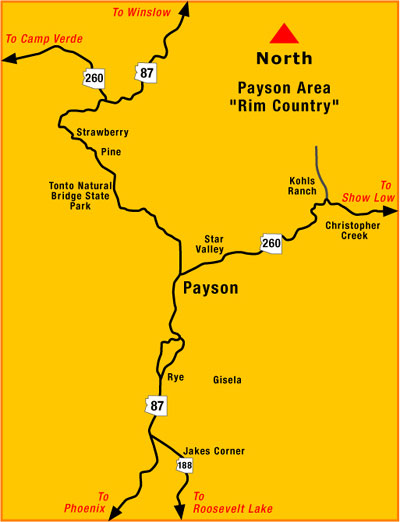 Getting To Payson Arizona
From Phoenix. Take Loop 202 East to Country Club Exit. Turn left on Country Club which will turn into Highway 87 (Beeline Highway). Continue north into Payson AZ.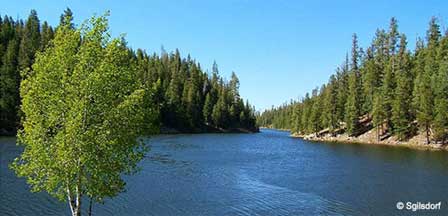 From Flagstaff. Take Lake Mary Road East for about 45 miles to Clint Wells. Turn right on Highway 87. Continue on Highway 87 through Strawberry and Pine into Payson, Arizona.
Related Payson Interest
Payson Arizona
Aspen RV Campground
Canyon Point RV Campground
Christopher Creek
Christopher Creek RV Campground
Houston Mesa RV Campground
Mogollon RV Campground
Payson Area Map
Payson Area RV Parks
Payson Bed and Breakfasts
Payson Cabin Rentals
Payson Pictures
Payson RV Campgrounds
Payson Vacation Rentals
Rim RV Campground Payson
Sinkhole RV Campground
Spillway RV Campground
Tonto Natural Bridge Park
Strawberry Arizona
Weather In Payson
Beautiful White Mountains In Arizona