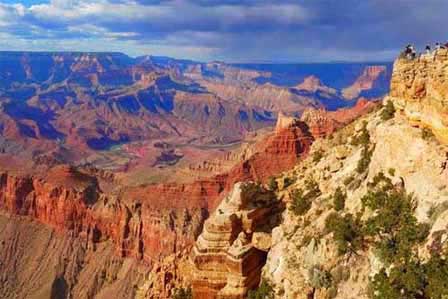 Lipan Point. Credit: NPS
Lipan Point arguably features the widest views of the canyon and boasts the longest stretches of views of the Colorado River versus any other point at the South Rim of the Grand Canyon. On a clear day, visitors can see the curving river as it enters the inner gorge of the canyon.
See Hance Rapids, some of the most formidable whitewater rapids of the Colorado River. On a clear day you can see the Vermillion Cliffs to the east where the Grand Canyon begins. Look closely to see the Unkar Delta far below where ancient Puebloan People once cultivated beans, corn, and melons.
Many consider the views from Lipan Point among the most spectacular at the South Rim. The spacious panorama features many spires, buttes and temple formations that resemble ancient pyramids. Lipan Point is less crowded versus other lookout points and offers the spiritual feel of serenity and solitude with nature.
Where Lipan Point is Located
Lipan Point is located at the end of a short spur road north of Desert View Scenic Drive about 6 miles from the Desert View East Entrance to the South Rim of the Grand Canyon. It is located about 20 miles east of Grand Canyon Village. Lipan Point is just west of Navajo Point and the Watchtower at Desert View Overlook.
Desert View Drive Map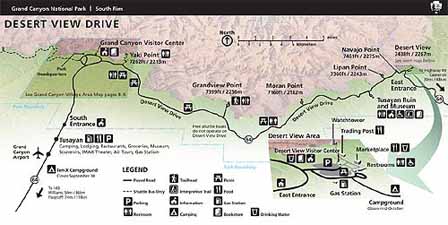 Lipan Point Photo Gallery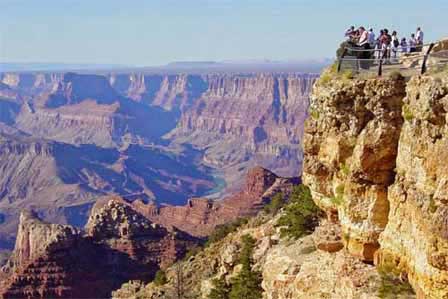 Lipan Point With View of the Colorado River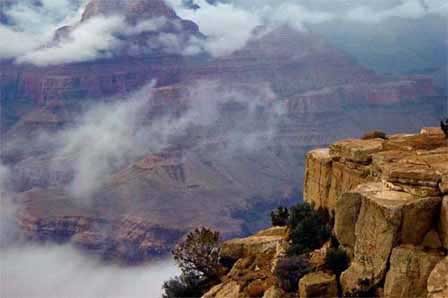 Winter Inversion at Lipan Point
Relevant Topics of Interest
Desert View East Entrance
Desert View Scenic Drive
South Rim Weather
RV Parks & Campgrounds
Watchtower at Desert View
Next South Rim Overlooks
To The West: Moran Point
To The East: Navajo Point